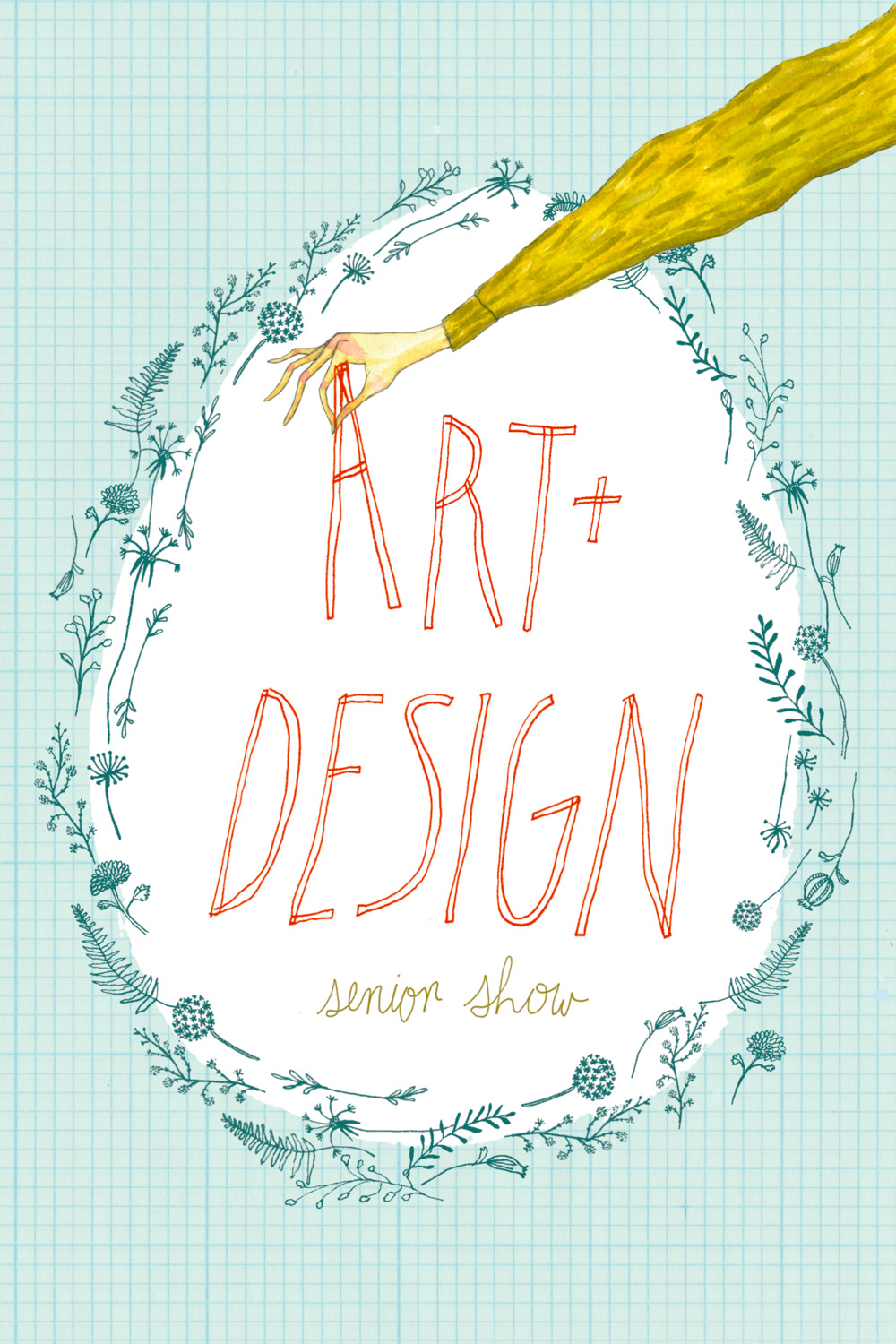 Every spring, Point Loma Nazarene University hosts a large public portfolio review for it's graduating art and design students. I was honored to create the 2015 branding for the event. 
Posters advertising the event were placed around town, invites were sent out to students, faculty, and reviewers, and the web banner was uploaded to the University's website.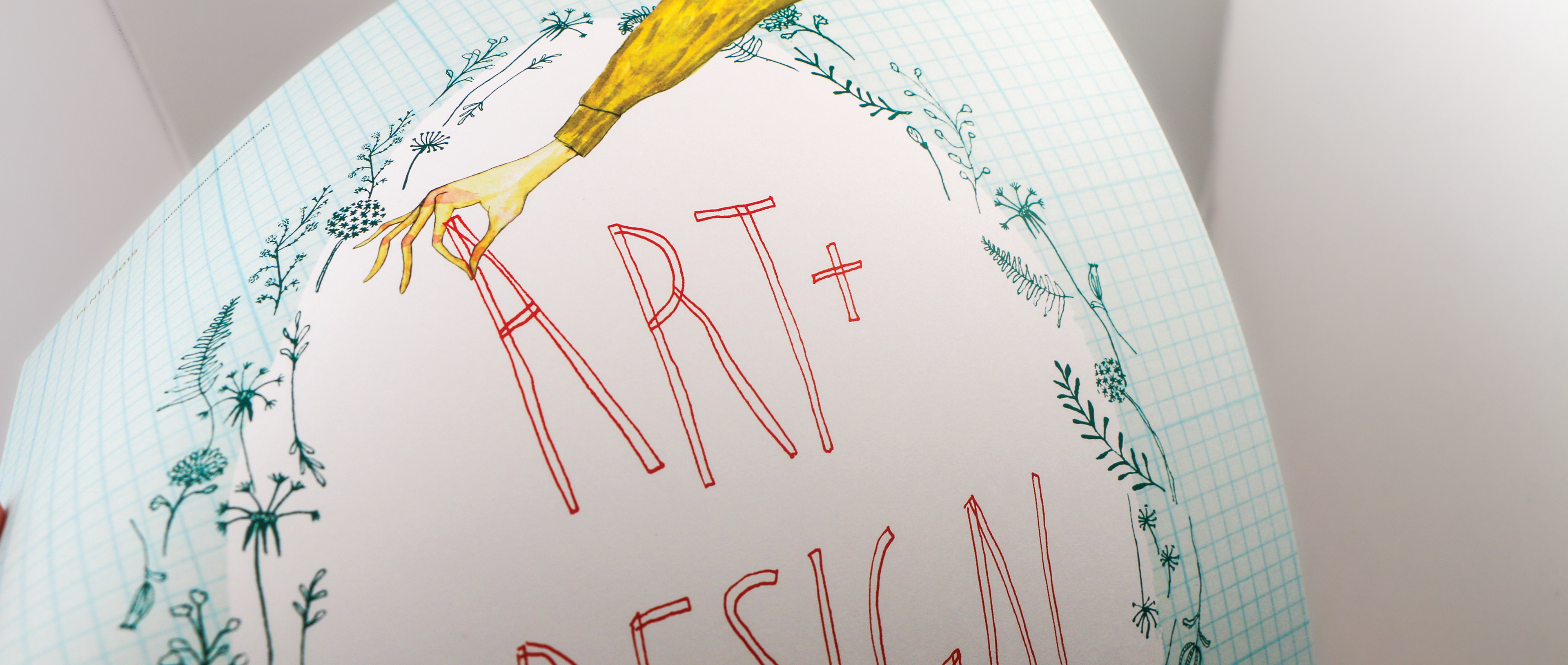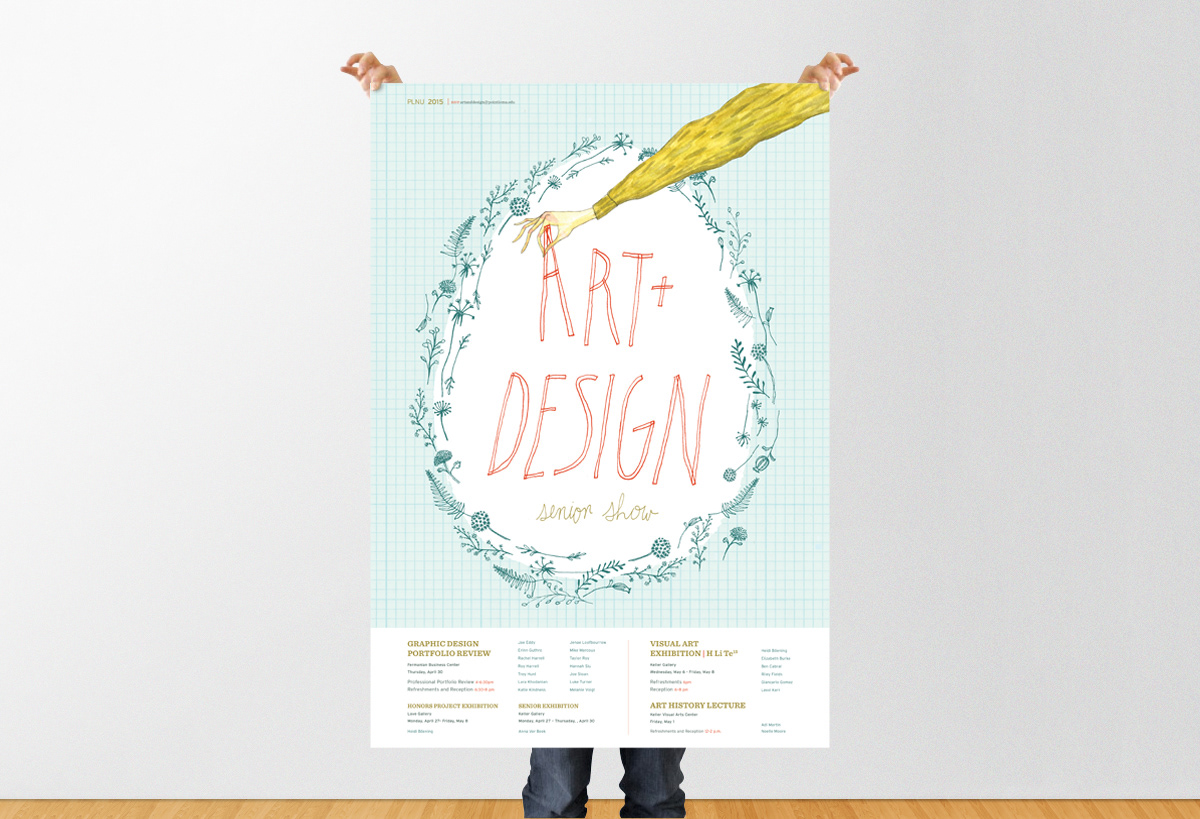 I chose to combine hand lettering, illustration, watercolor, and graph-paper in my design. I illustrated a hand reaching into the frame, placing the lettering to add a playful element and feature the designer as a part of the image. I kept the feel of the work whimsical with an illustrated floral wreath framing the text and chose subdued greens and blues with pops of red for the color pallet.